Dr. Thongloun Sisoulith Prime Minister of Laos
"The international day for the Elimination of Violence Against Women is celebrated from 25 November to 10 December every year, all over the world. For 2020, the theme is "Orange the World: Fund, Collect, Prevent, Respond". The celebration is launching in the midst of the COVID-19 pandemic with unpredictable social and economic issues, schools closing, relocated labours and unemployment. There are forms of gender based violence against women and children occurring, especially physical, mental and sexual, including an increasing rate of child marriage.
I require authorities and organisations to prioritise the responsibility towards finding threats and challenges and seeking solutions for the future. I urge them to continue contributing to the 9th National Social and Economic Development Plan and the National Plan of Action on Prevention and Elimination of Violence against Women and Children and National Plan of Action on Gender Equality. We must focus on improving coordination and essential and quality support for gender based violence victims, especially women and girls who live in remote and rural areas. I also encourage the Lao people to be accountable for preventing and eliminating gender based violence, starting from changing attitudes with no discrimination between genders and support the victims tacitly."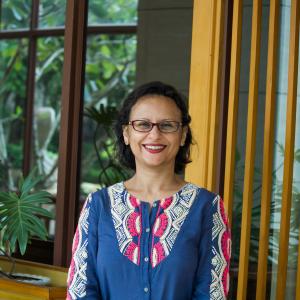 Mariam Khan, UNFPA Representative
The 16 Days of Activism against Gender-Based Violence is an annual international campaign that kicks off on 25 November, the International Day for the Elimination of Violence against Women, and runs until 10 December, Human Rights Day. It was started by activists at the inaugural Women's Global Leadership Institute in 1991. It is an organizing strategy for individuals and organizations around the world to call for global actions to increase awareness, galvanize advocacy efforts, and share knowledge 
In support of this civil society initiative, the United Nations Secretary-General's UNiTE by 2030 to End Violence against Women campaign (UNiTE campaign) calls for global actions to increase awareness, galvanize advocacy, share knowledge and innovations aiming to improve lives of women and girls all over the world. The UN Country Team in Lao PDR is also united with partners in our efforts to address gender based violence. We support Government, collaborate with Development partners, INGOs and CSOs, as well as private sector and youth in this work. 
Violence against women continues to occur at an alarming scale and COVID-19 has exacerbated the situation, too often it is accepted as normal and the global culture of discrimination against women allows violence to occur with impunity. Campaigning and collective efforts against GBV has helped increase understanding and action.  In Lao PDR, UNFPA is leading the support on behalf of the UNCT to the Government of Lao for the roll out of the essential service package for prevention and response to violence against women. The complexity of the work is high and requires many partnerships across government sectors, development partners, civil society and communities as well as individuals. Men and youth in particular, have important roles to play in changing norms .   
Speaking out against women's rights abuses is essential if we are to have peace, equity and sustainable development.  Supporting governments to improve laws and services, to working with communities to change discriminatory attitudes and behaviours, there is need to act on all fronts!.  Violence against women is a global problem and it requires global and local action. Calls for action like the 16 days of Activism are crucial because they shine a spotlight on this issue and also push us to find new solutions. They help increase awareness about what needs to change and what can be done to prevent it from happening and eventually eliminate this.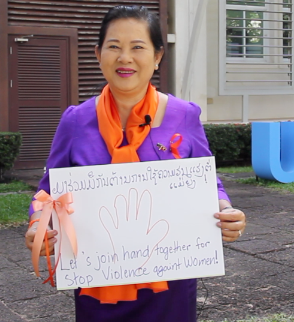 Madame Inthana Bouphasavanh Director of ADWLE 
"Let 's join hand together to stop violence against women"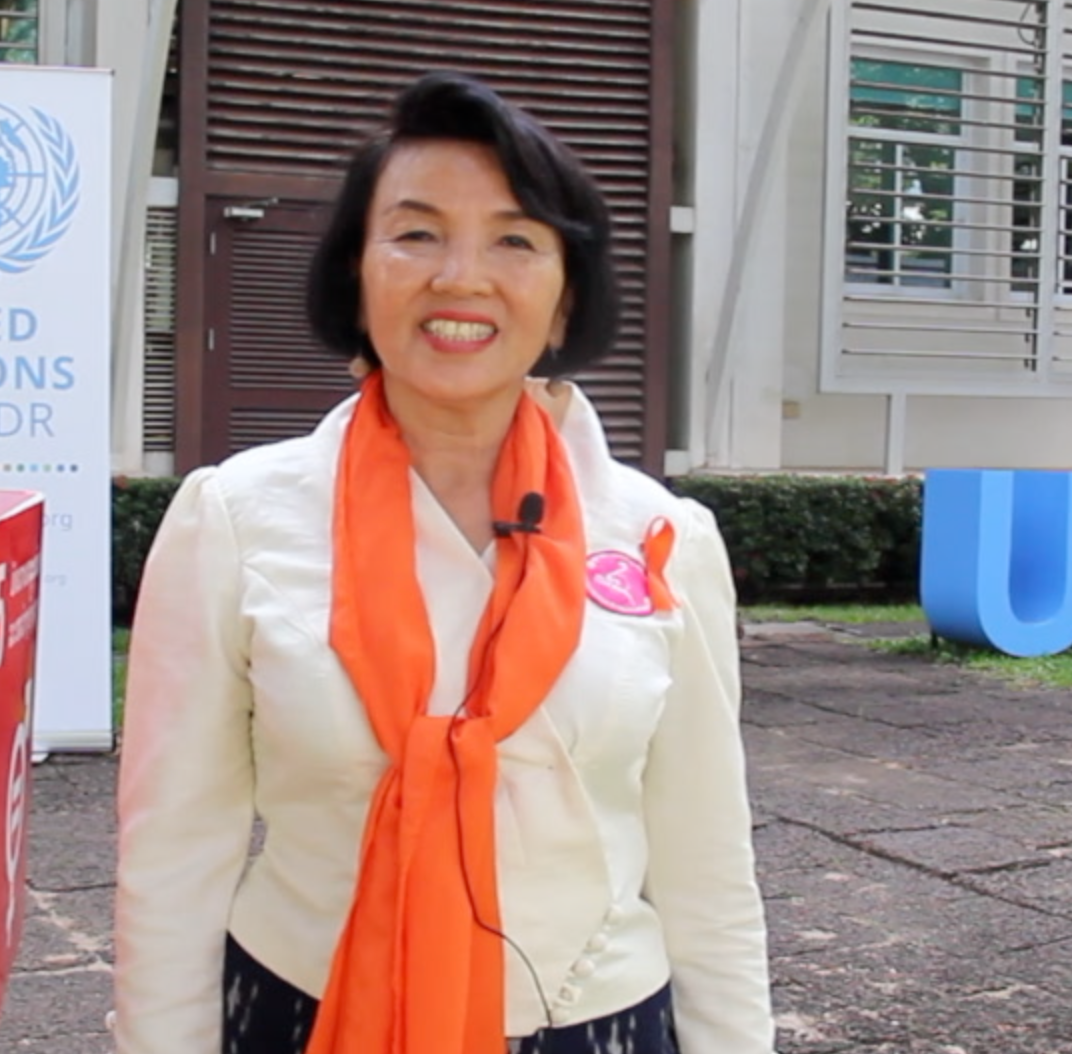 Madame Chanpheng Sivila Director of Lao Disabled Women Development Centre
"Do not harm and discriminate against women and girls with disability"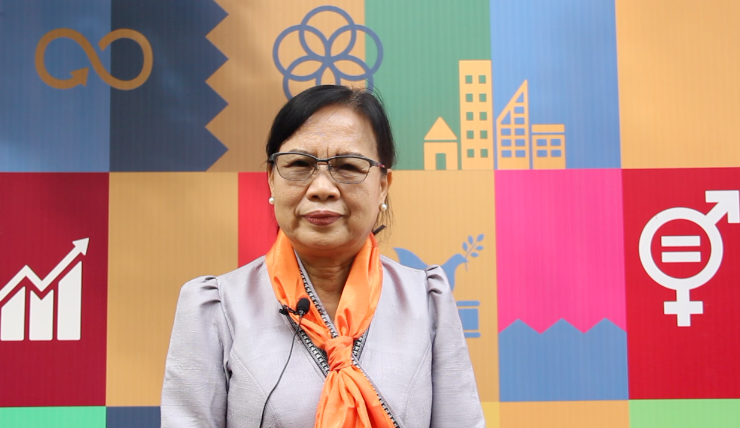 Madame Bouachanh Sihanath Vice President of Lao Womens' Union
"Lao Women Union(LWU) has integrated ICPD25 commitments into  the 5 years National Policies on women developments  and violence against women and girls for 2021-2025. LWU has also implemented Essential Service packages (ESP) for survivor of violence Children at provincial and district levels"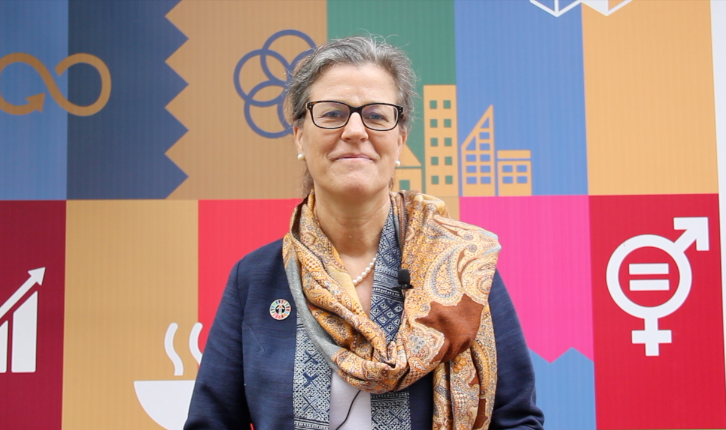 Ms Sarah Sekkenes UN Resident Coordinator in Laos PDR 
"Violence against women and indeed all kinds of gender based violence is a crime, both at home , in a neighborhoods or cross borders. So act now and stop it."
For more information please contact:
Miss Phetmany Viyadeth,
National Communication Consultant UNFPA Lao PDR
Email: viyadeth@unfpa.org
************
UNFPA, the UN's sexual and reproductive health agency, works in over 150 countries including Lao PDR, to achieve zero maternal deaths, zero unmet need for family planning and zero gender-based violence and harmful practices towards women and girls.