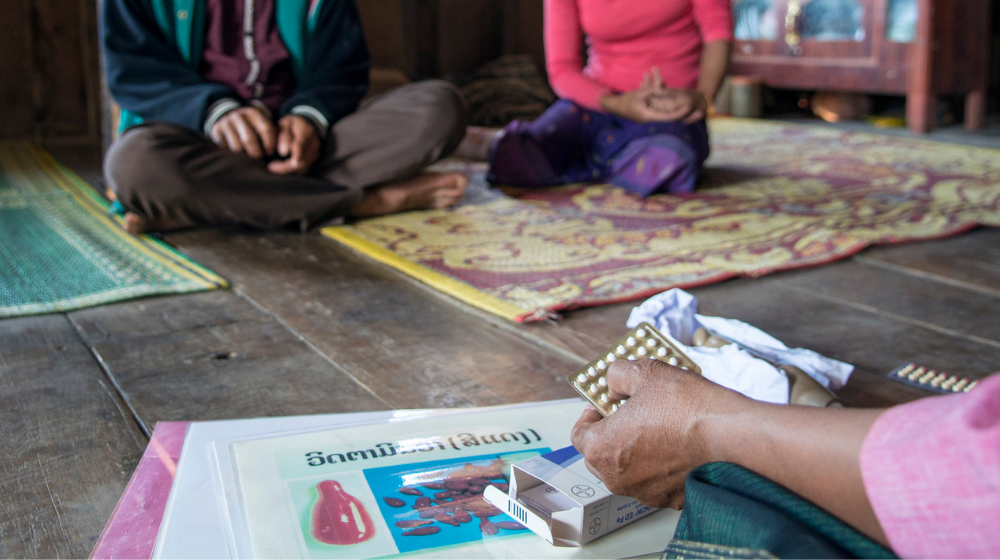 "We have four kids, we are happy now and we do not want any more children. so, I decided to undergo a vasectomy. I believe that family planning is a couple's matter. Therefore, my wife and I discuss and decide together who to use contraceptives", said Mr. Xay (pseudonym) from Nakhone Luang Prabang, Luang Prabang Province.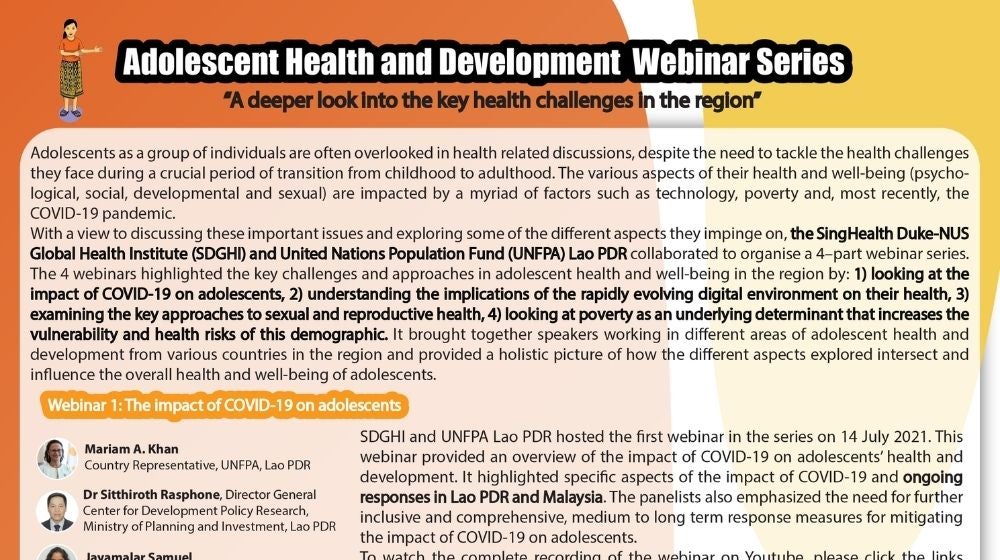 Technical Reports and Document
Adolescents as a group of individuals are often overlooked in health related discussions, despite the need to tackle the health challenges they face during a crucial period of transition from childhood to adulthood. The various aspects of their health and well-being (psychological, social, developmental, and sexual) are impacted by a myriad of factors such as technology, poverty and, most recently, the COVID-19 pand...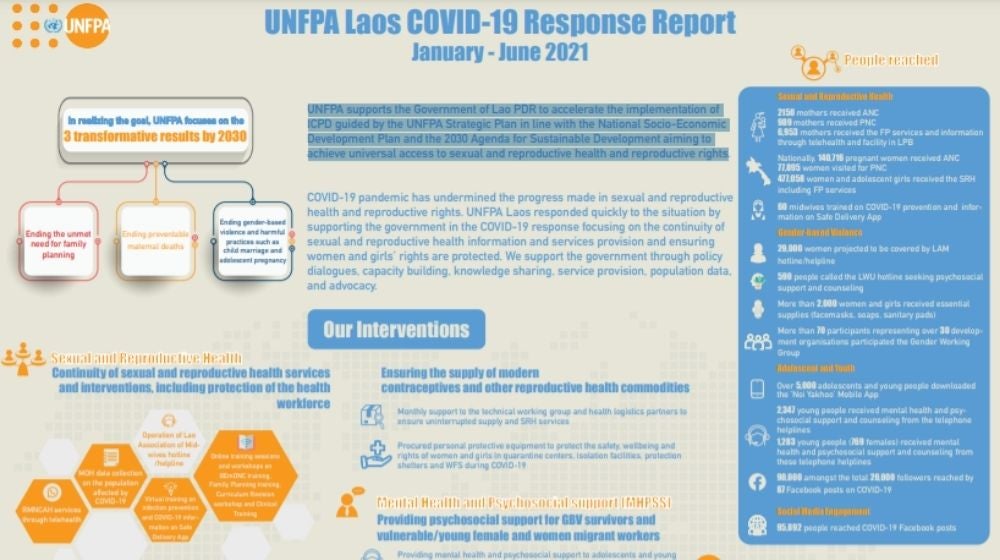 COVID-19 pandemic has undermined the progress made in sexual and reproductive health and reproductive rights. UNFPA Laos responded quickly to the situation by supporting the government in the COVID-19 response focusing on the continuity of sexual and reproductive health information and services provision and ensuring women and girls' rights are protected. We support the government through policy dialogues, capacity...