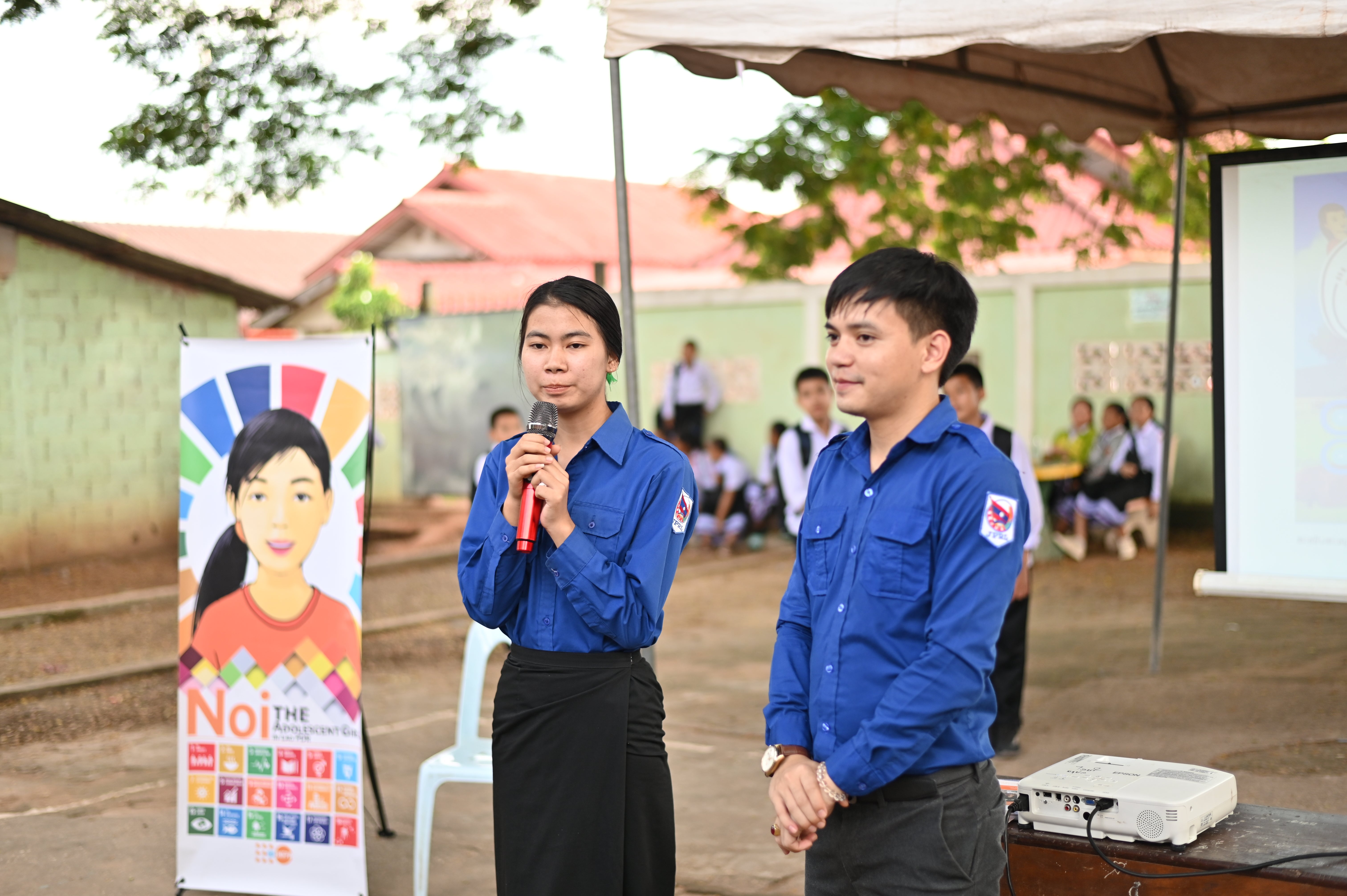 16 November 2021, Vientiane Capital -  The United Nations Population Fund (UNFPA) and the National University of Laos organized a two-day training for 20 youth volunteers under the "Me, My Body, My Planet, My Future" campaign. The training aimed to build capacities of these youth volunteers on the ICPD mandate, Noi 2030 Framework and Ecosystem, Sustainable Development Goals, sexual and reproductive health and rights, gender equality, male engagement, youth participation, communication skills and other relevant topics.
Ms. Kongsy Chounlamany, Vice Dean of Faculty of Education of the National University of Laos, highlighted the importance of mental health and psychosocial support (MHPSS) among young people. " We are working on integrating MHPSS into the university curriculum. As we have seen recently, especially in this pandemic, many students feel depressed. So we are looking to support them on this matter. In school, but MHPSS counseling should also be available to young people in rural areas to support and guide them to lead healthy lives.
She added that "today's training helps our staff, teachers, and youth volunteers to improve their communications skills, including teamwork, conflict management, and other essential skills."
Building on the momentum and continuing acceleration to implement ICPD mandate and renewed commitment of the Government of Lao PDR at the Nairobi Summit in 2019, UNFPA provides support to the Government of Lao PDR to empower adolescents and youth by improving their knowledge on sexual and reproductive health, education, social protection and participation through implementation of the Noi Ecosystem. 
Following the training, these youth volunteers will be engaged as volunteers for promoting youth action, supporting communication and advocacy campaigns through online and offline activities.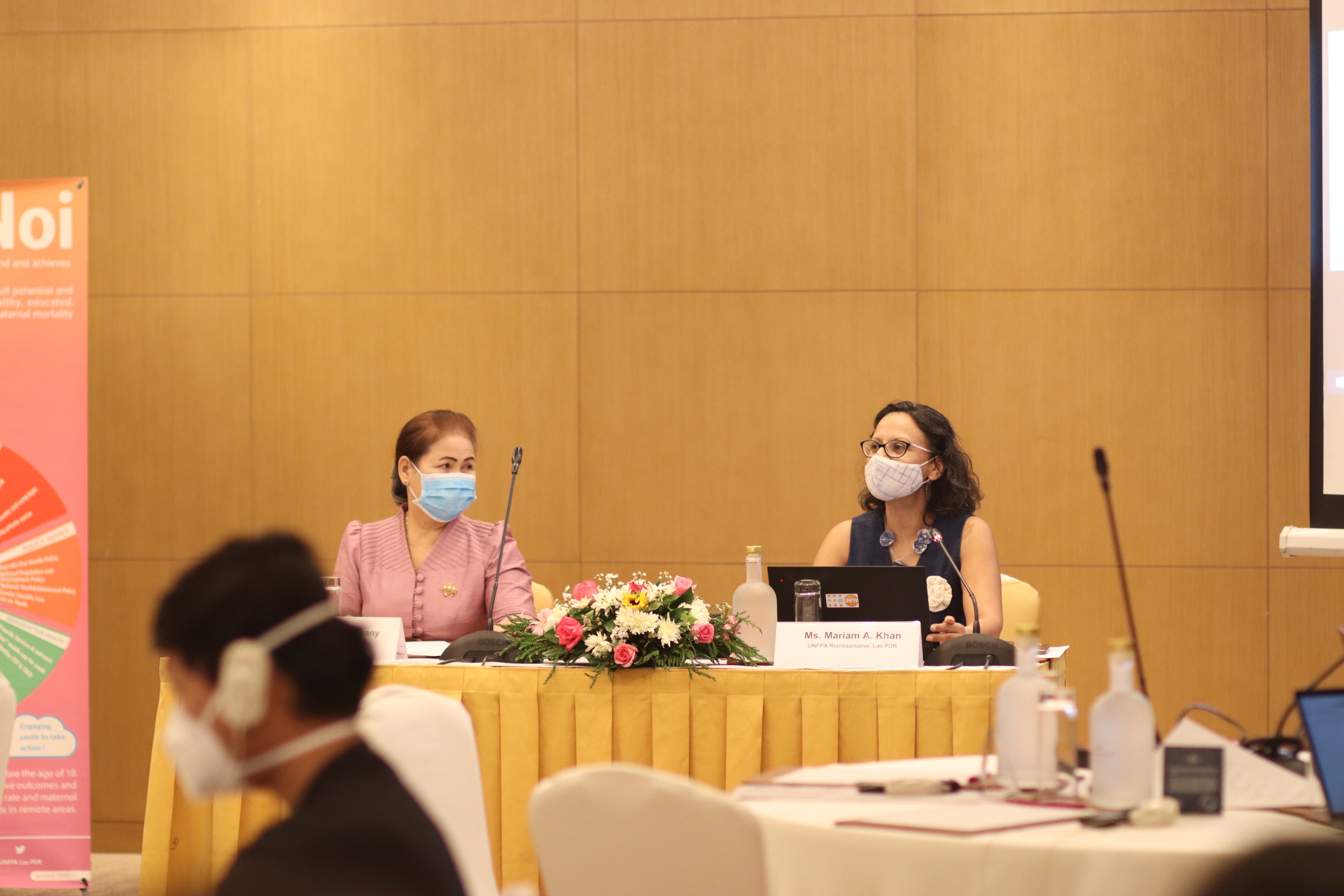 Mariam A. Khan, UNFPA Representative for Lao PDR said "We look forward to engage with you in awareness and advocacy activities to strengthen youth action in supporting peers to make better decisions for their health, their bodies and their relationships with each other and the planet.  Your engagement and actions will support the realisation of the Lao government's commitments made at the Nairobi summit in 2019 and progress towards the sustainable development goals."
She further added that UNFPA will establish a youth advisory panel to enge youth volunteers to partner on youth engagement and programming for adolescents and young people.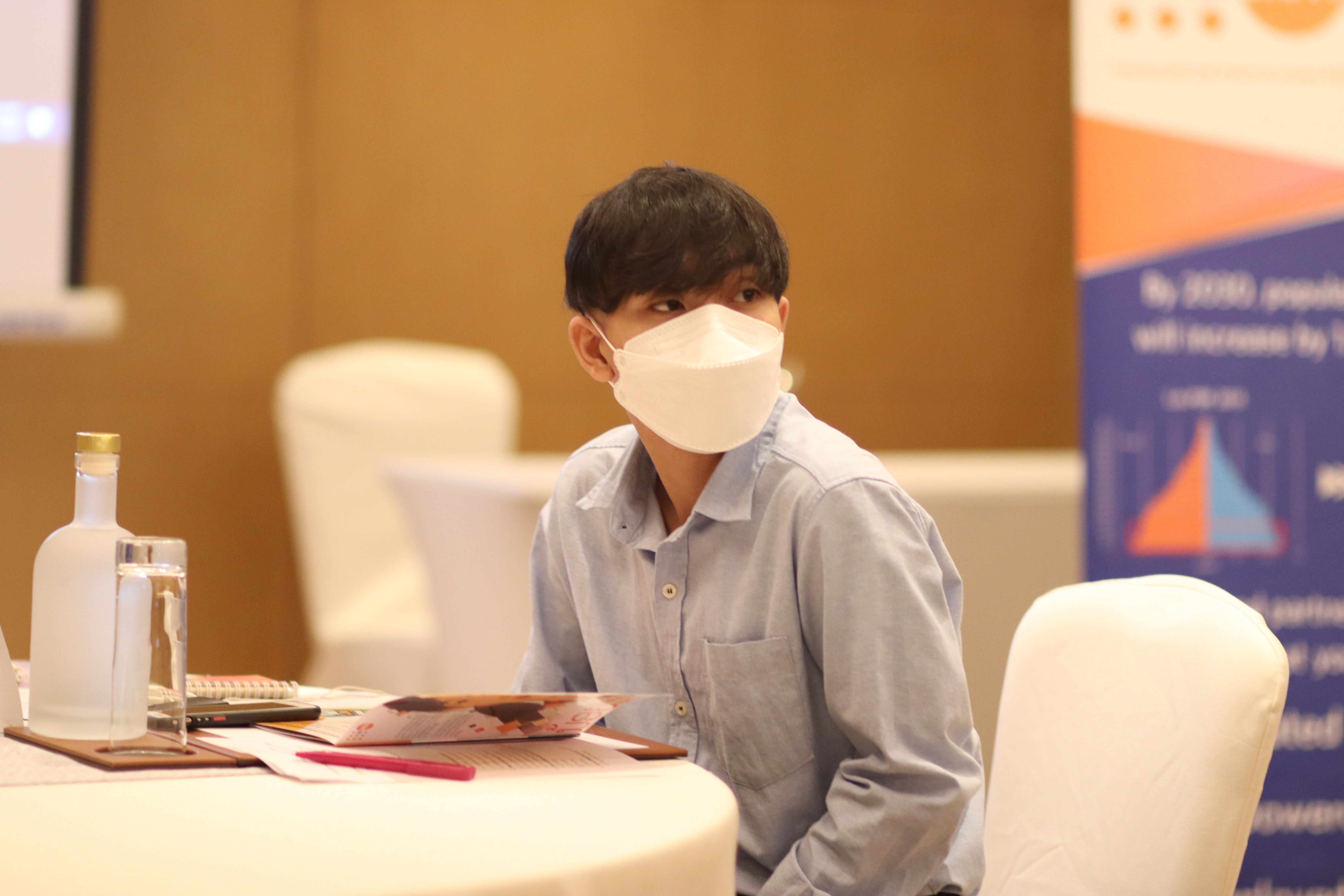 A youth volunteer, Souksakhone Xayyalath, who is a year three student of the Faculty of Law and Political Science, National University, expressed his excitement to participate in the training. He said, "I have learned about Noi Ecosystem and Noi Framework, which I haven't known before. Besides that, I have broadened my knowledge and understanding of the rights of young people. As a young person, I will surely start to initiate and contribute to making a positive impact on our society."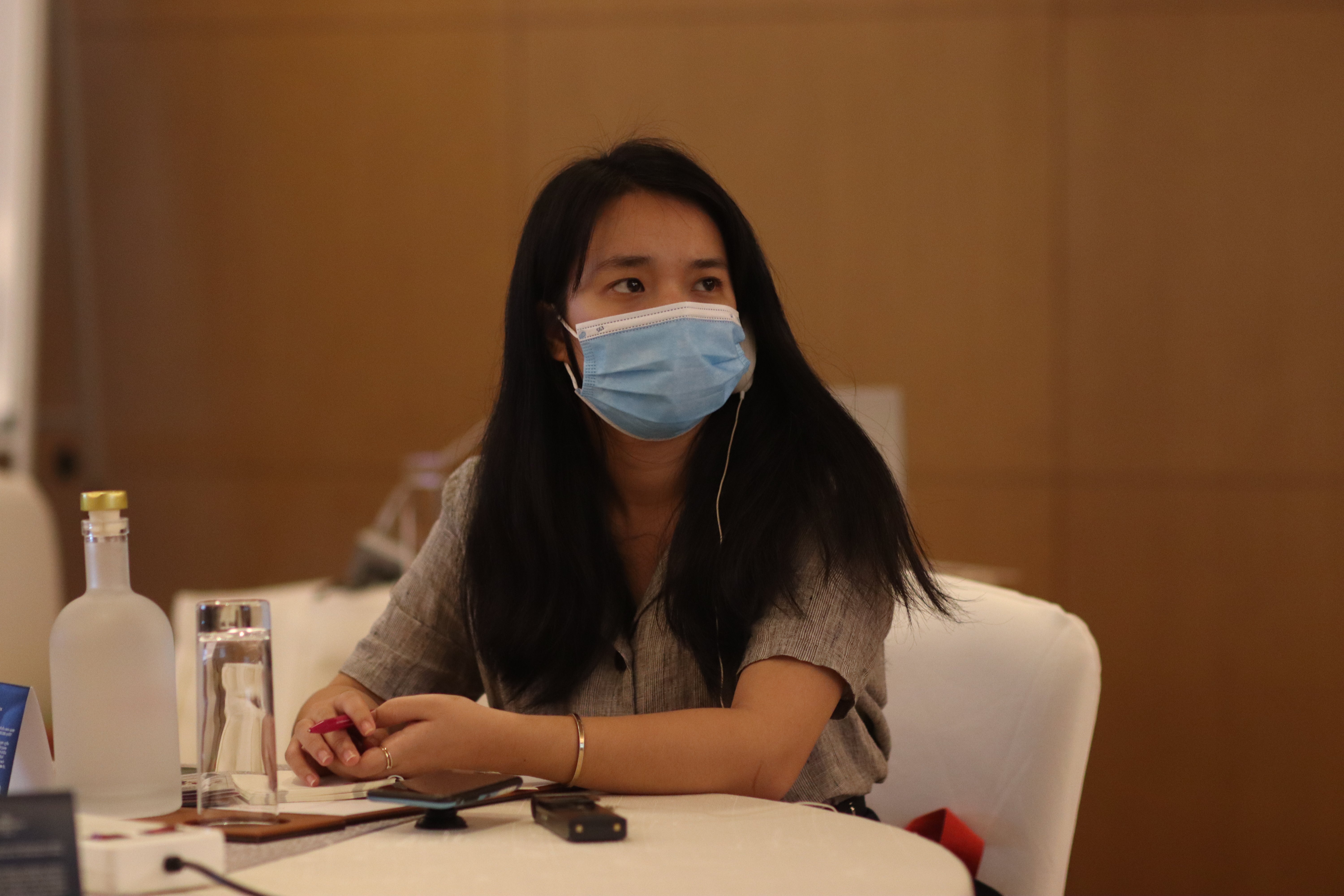 Another youth volunteer, Maylisa Thammavongsa, a year three student of the Faculty of Social Science, National University of Laos, said she has a better understanding of the Nang Noi program. " I feel so happy to participate in this training which I have learned a lot beyond my expectations. I have learned about Nang Noi, which I heard about her before, from the UNFPA Laos Facebook page. And this training has provided me with a deeper understanding." she further added that the Noi Framework had inspired her to take action to contribute towards achieving Noi 2030. 
The campaign "Me, My Body, My Planet, My Future"  was first launched in 2019 by UNFPA in collaboration with the Lao Youth Union. The aim is to encourage and engage youth to take actions for the Sustainable Development Goals.
Other joint collaborations to promote youth wellbeing count the Lao Youth and Adolescent Development Strategy 2021-2030 recently endorsed, comprehensive sexuality education (CSE) integrated into school curriculums including the boy's engagement manual, Nang-Noi Girls Groups Programme and youth led response to COVID19. All these initiatives aim to empower adolescents and young people, equip them with essential knowledge and life skills to make informed decisions to lead a healthy life and positively influence other peers around them. 
************
UNFPA is the United Nations sexual and reproductive health agency, works in over 150 countries including Lao PDR, to achieve zero maternal deaths, zero unmet need for family planning, and zero gender-based violence.
For more information please contact:
Syvongsay Changpitikoun
Programme Analyst - Adolescent Sexual and Reproductive Health, UNFPA Laos
Vanly Lorkuangming
Communications and Partnerships Analyst, UNFPA Laos