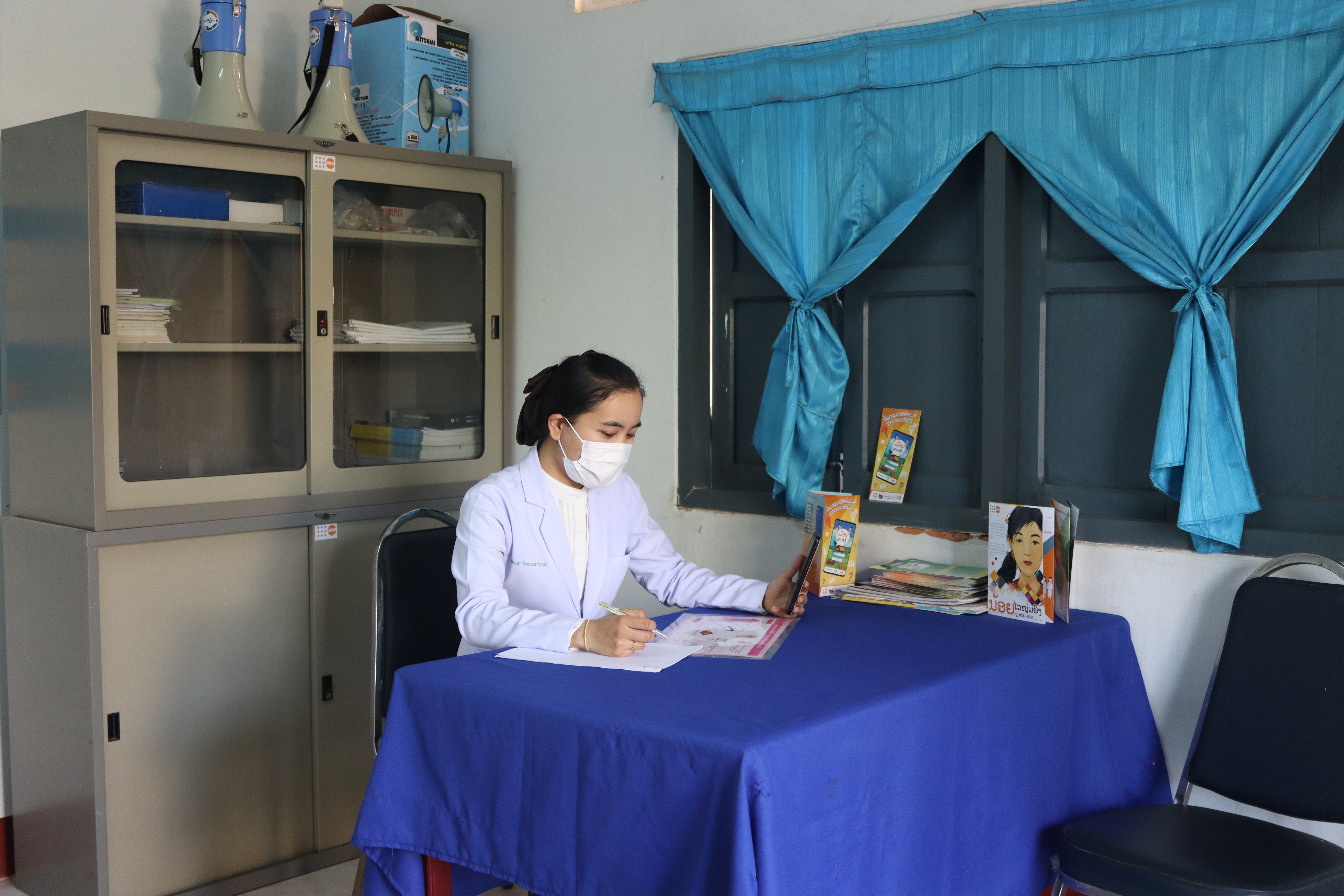 UNFPA is supporting young people in Lao PDR to safeguard their mental health amid the ongoing third wave of COVID-19 in the country.
Dr. Kongsy CHOUNLAMANY, Vice Dean of the faculty of education, National University of Laos (NUOL),  said many young people in the country faced elevated mental health pressures – such as stress, anxiety, worry and fear with regard to sexual reproductive health, gender equality and gender-based violence (GBV) – due to the pandemic.
"MHPSS [mental health psychosocial support] is important and helpful for individuals who have problems to understand themselves and their environment and be able to plan and make decisions to solve problems for a better future. So, counselors play important roles to help young people to equip themselves with knowledge and skills to handle the problems in their lives" said Dr. CHOUNLAMANY, a core trainer on MHPSS.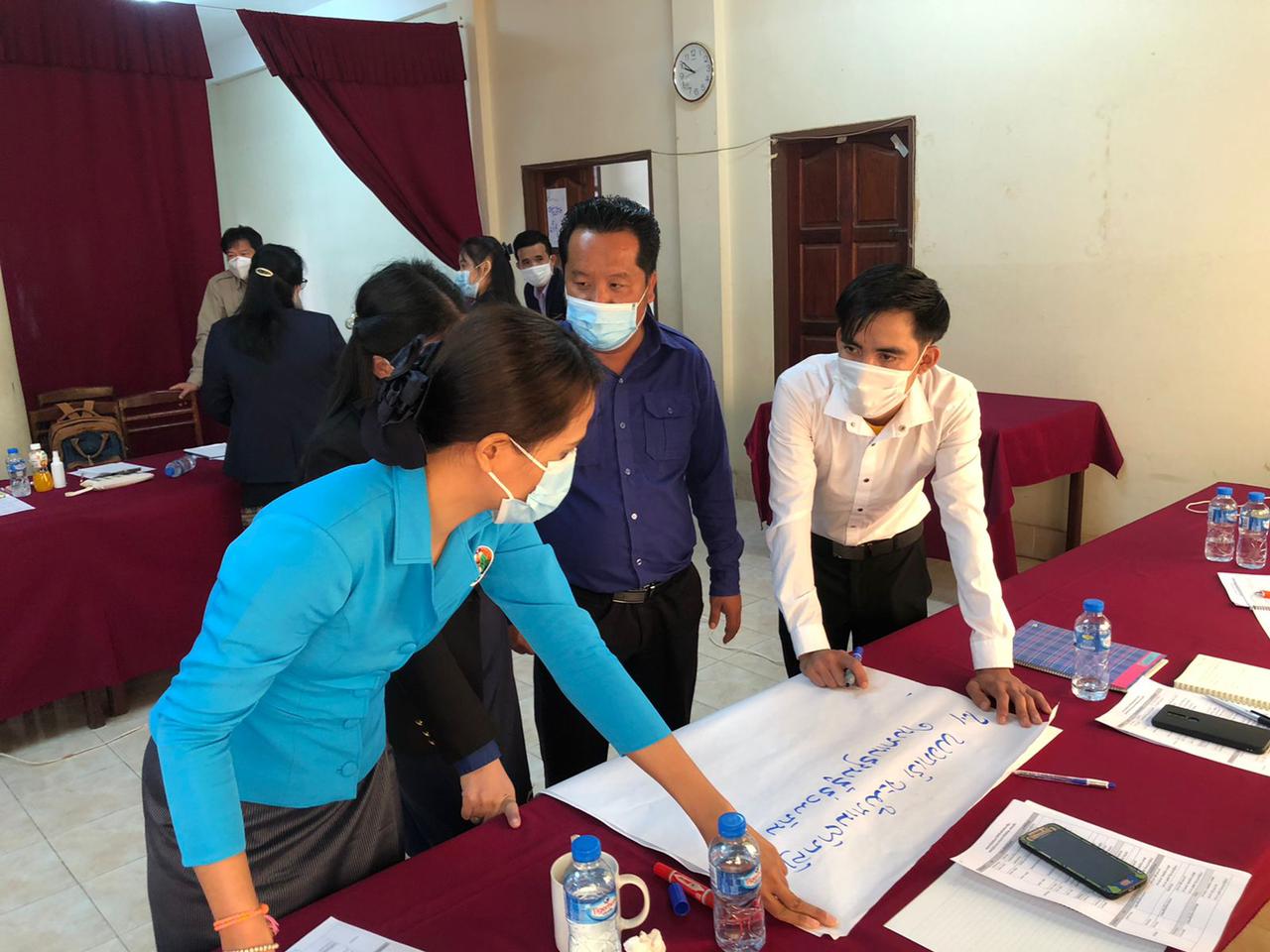 In response to these pressures, UNFPA is strengthening the government system by supporting NUOL to develop a professional training course on MHPSS along with supporting materials for counselors and volunteer students to better address young people's needs during the pandemic. Already 63 counselors from the Lao Youth Union (LYU), Lao Women's Union (LWU) and Vientiane Youth Centre (VYC) as well as 320 youth volunteers from National University of Laos received orientation on developing professional training courses and improved linkages with comprehensive sexuality education (CSE), youth-friendly services and GBV prevention and response.
"Protecting young people, especially their mental health along with sexual and reproductive health is a priority. Young people play an essential role in the sustainable national recovery from the pandemic. During 2021, over 120,000 adolescents and young people received counseling through hotline/helplines, outreach, on-site and online modalities, serviced by counselors and youth volunteers. The demand is great and we hope to reach and respond to more youth," said Ms. Mariam A. Khan, UNFPA Representative to Lao PDR.
UNFPA is working with the Government of Lao PDR, international development and civil society organizations as well as young people in response to the wide-ranging impacts of the pandemic. Youth focused interventions include provision of Personal Protective Equipment (PPE) for healthcare workers delivering youth friendly outreach services;  support to LYU, LWU and VYC to set up telephone helplines for provision of psychosocial support; Noi-Yakhoo Mobile App for youth; risk communication campaigns and strengthened GBV support services. With the MOES, as part of the education sector response plan for COVID-19, CSE videos and programmes for students were developed and promoted through social media platforms. They will be used long term as resources to provide online information on life skills, sexual and reproductive health, gender equity and GBV support for adolescents and young people in Lao PDR. 
Hotlines/helplines numbers:
Sexual and reproductive health: 1361 (for females) 137 (for males)
GBV, sexual abuse and exploitation, human trafficking: 1362
Mental health and psychosocial support: 1554
Sexuality education: Noi Yakhoo mobile apps (download the apps by scanning the QR code below)
************
UNFPA, the UN's sexual and reproductive health agency, works in over 150 countries including Lao PDR, to achieve zero maternal deaths, zero unmet need for family planning and zero gender-based violence.
For more information please contact: 
Mr. Oloth SENE-ASA, 
National Programme Analyst for SRH in UNFPA Laos
Email: sene-asa@unfpa.org  
Ms. Vanly Lorkuangming, Communications and Partnership Analyst
Email: lorkuangming@unfpa.org