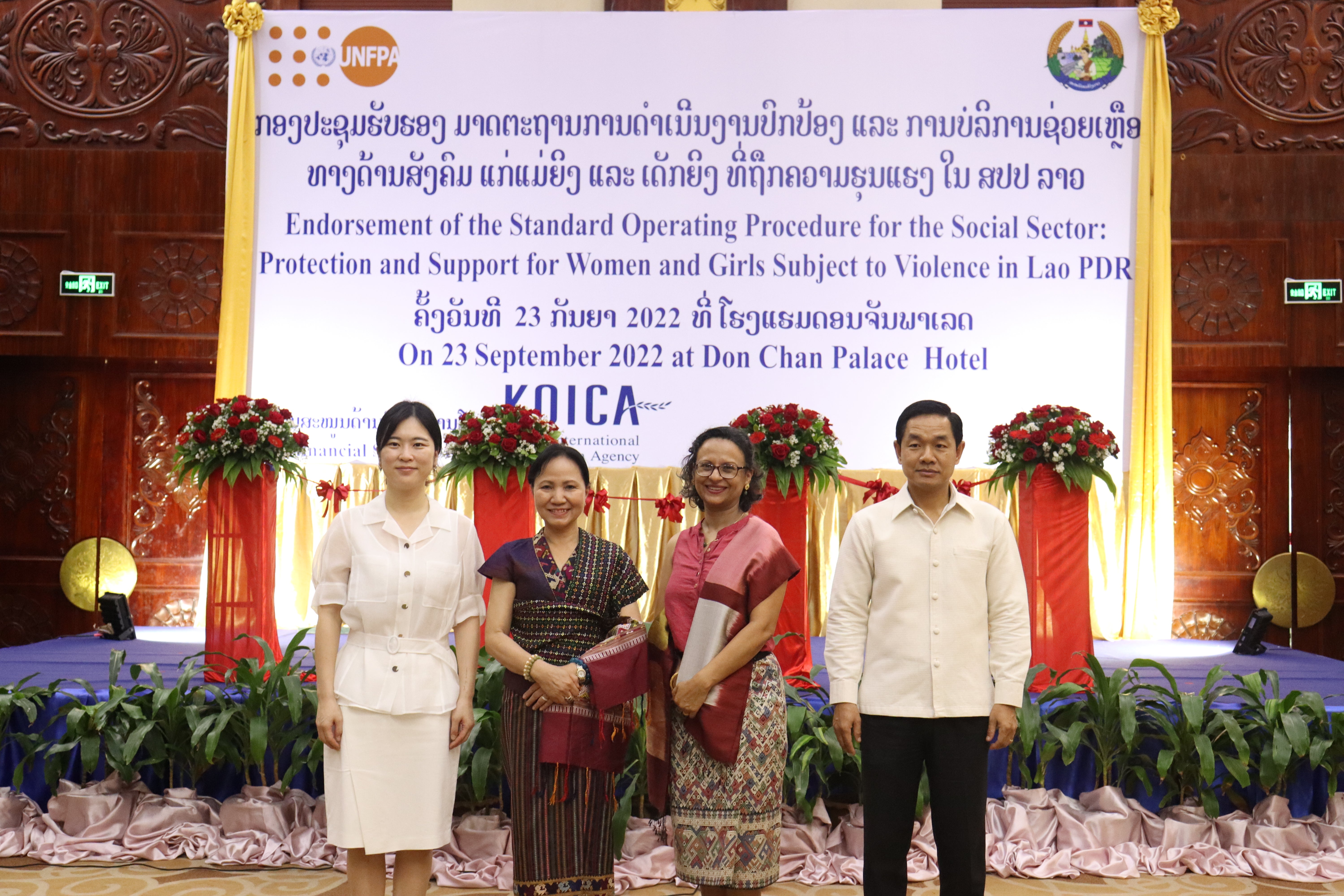 Vientiane Capital, 23 September 2022 - The Lao Women's Union (LWU), in partnership with United Nations Population Fund (UNFPA), with financial support by the Korea International Cooperation Agency (KOICA), convened the endorsement meeting of Standard Operating Procedure (SOP) for the Social Sector, which will help protect, support and provide essential services for Victim/Survivors of Violence against Women and Children.
This SOP for the social sector draws from global good practice, especially the Essential Services Package for Women and Girls Subject to Violence, and is 1 of 3 government-endorsed SOPs for GBV response supported by UNFPA. The Health sector and Coordination and Referral Pathways were endorsed earlier this year.
Dr Inlavanh Keobounphanh, President of Lao Women's Union (LWU) and Vice Standing Chairperson of National Commission for the Advancement of Women, Mothers and Children (NCAWMC), expressed her appreciation to UNFPA and KOICA. "In order to protect, save and refer women survivors of violence, we need to have legal and policy frameworks that are consistent with international law. This SOP will be a reference for individuals, organisations and legal entities to provide help and protection and refer victim/survivors in a timely manner and systematically."
Ms Hye Reen Park, Deputy Country Director of KOICA, said "the Social SOP document is a significant to ensure that women and girls who are victims of violence have access to social support services such as social assistance, counseling, safe shelter, child care, medical, legal, economic, educational, and vocational training, and support to return to family and society."
Ms Mariam Khan, UNFPA Representative to Lao PDR said: "This SOP, as it progressively gets rolled out in provinces across Lao PDR, will strengthen service delivery so that women who have the courage to seek services will receive better response. UNFPA consistently strengthens systems and capacity of line ministries and other GBV actors, by implementing sustainable frameworks. These system-based comprehensive efforts should be used by all actors in Lao who are engaged in the work of ending violence against women and girls"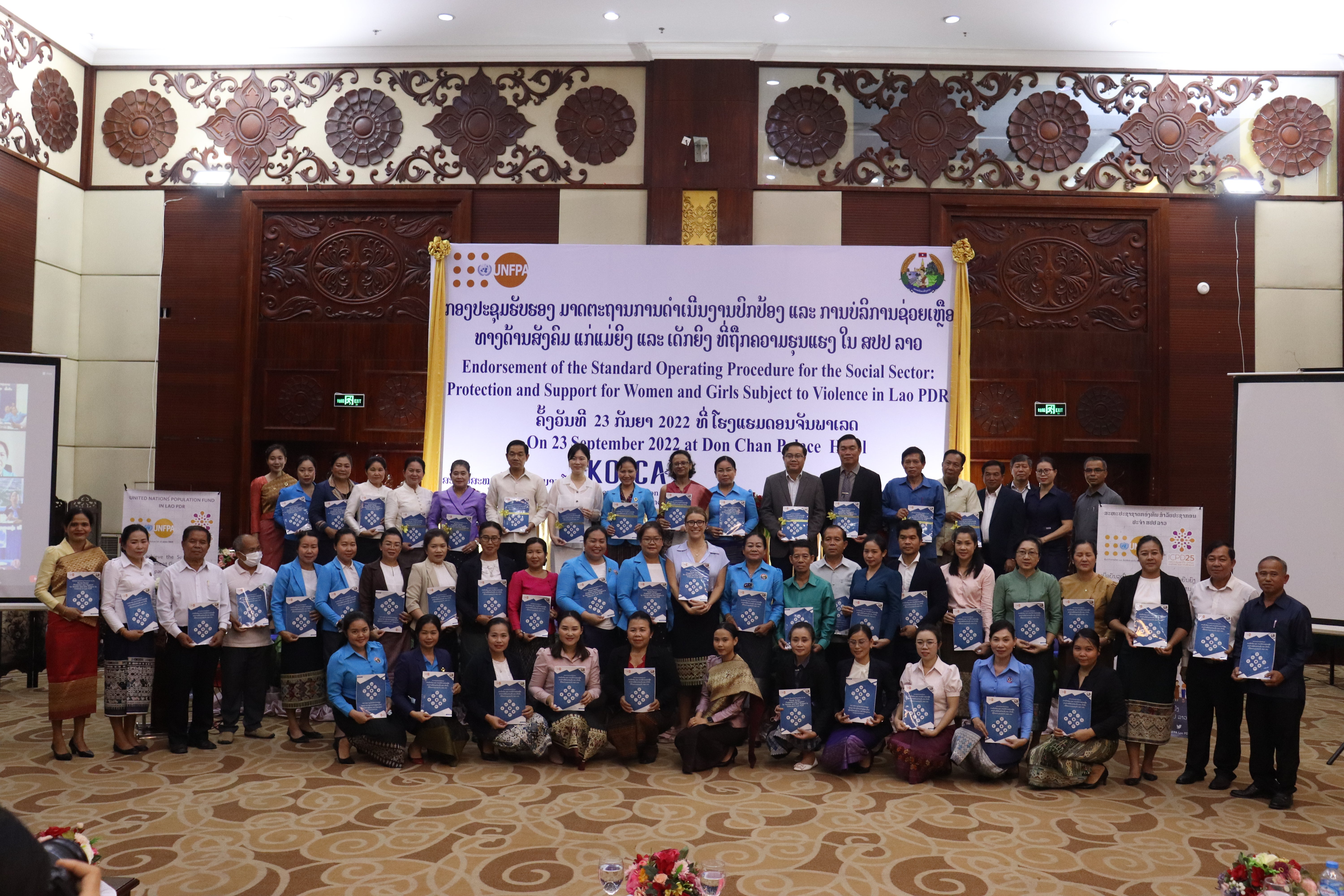 ***************
UNFPA, the UN's sexual and reproductive health agency, works in over 150 countries, including Lao PDR, to achieve zero maternal deaths, zero unmet need for family planning and zero gender-based violence.
For more information, please contact:
Victoria Dart
Gender-Based Violence Specialist, UNFPA Lao PDR
Email: dart@unfpa.org
Vannaseng Insal 
Communications and Partnership Analyst, UNFPA Lao PDR
Email: insal@unfpa.org