Vientiane, 13 Nov 2014 – Media play a significant role in promoting gender equality and stop violence against women and girls.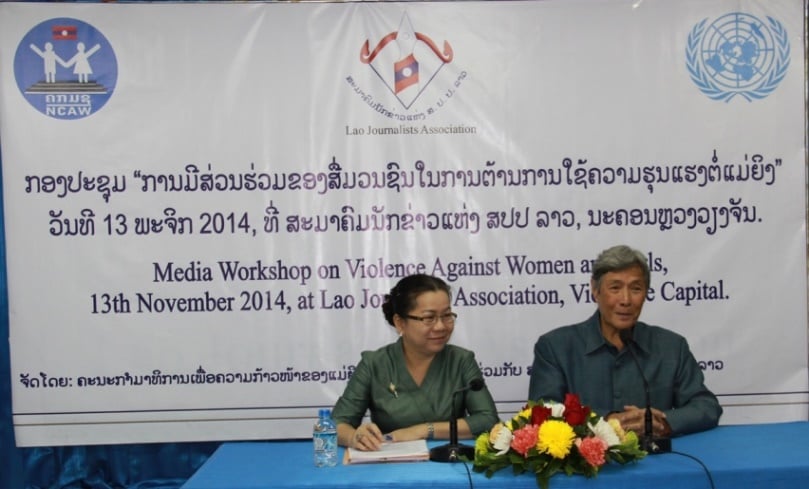 To mark the 33rd international Day of Elimination on Violence Against Women, and the 16-Days of Activism, under the theme: "Strong Hands Stop Violence Against Women and Girls". The National Commission for Advancement of Women (NCAW), and the Lao Journalist Association (LJA) with support from the United Nations Population Fund (UNFPA) and UNWOMEN, conducted a one-day media workshop for all Vientiane-based media agencies. The workshop was taken place at the LJA, on 13 November 2014.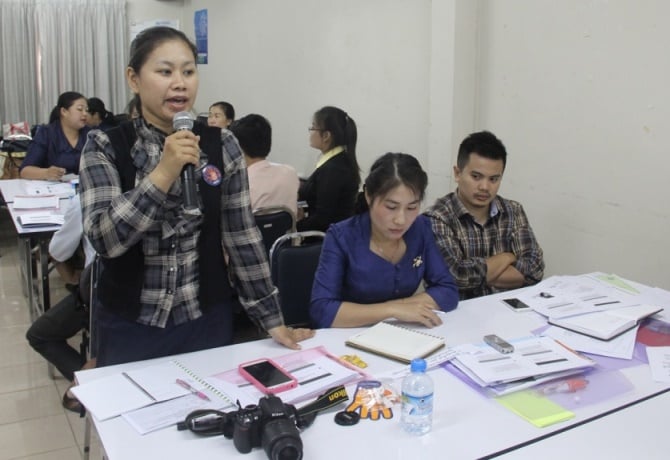 The objective for the workshop was to raise awareness and sensitization of media to write and report on gender based violence and violence against women, as well as to strengthen capacity of media in promoting gender equality, and involving in the campaign to end violence against women and girls.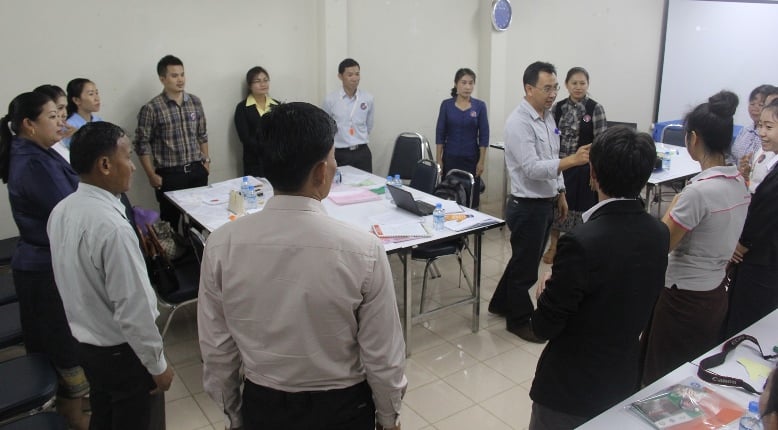 The workshop provided the attendants to brainstorm, exchange ideas and experiences on reporting the issues in the Lao context.
25 journalist representatives from each media agencies from newspaper, TV and radio attended, the workshop was facilitated by NCAW, LWU, UNFPA, UNWOMEN, and Aus-Aid.

For more information please contact:
Ms. Vanly Lorkuangming
Communication Associate – UNFPA Lao PDR
Contact number: + 856 21 315547, 353048, 353049
E-mail: lorkuangming@unfpa.org