Peer educators from Proud to Be Us Laos shared their life stories as transgender people in Laos. From knowing, to coming out as a transgender person, they struggle to gain understanding and acceptance from society. Through their often traumatic experiences, they learned more about themselves, became resilient, and were motivated to stand up for themselves and their peers. 
Kaow, 22, student, Luang Prabang Province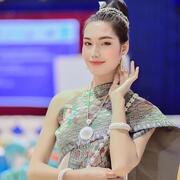 I grew up in a rural area of Laos, where I had never heard of or known what LGBTQ is. But at the age of 8, I knew at heart that I wanted to be a girl. I just knew it. When I knew it, I was afraid of telling my family and friends because I feared that they wouldn't accept it, which turned out to be true. I struggled to tell them. Until I was 17 years old, I decided to come out and tell them that I am 'Kathoey.'
When I told them, an extreme reaction came from my family, cousins, and friends. Especially, my father could not accept it, and he stopped talking to me. At some points, he even tried to convince me to return to being a boy. My mother was more accepting than my father as she tried to understand me. 
Life at school was tough for me. I got bullied a lot. The way they looked at me, ridiculed me, and mocked me made me cry, and I felt so tired. Why didn't they care about my feelings at all? Despite this, at least a few classmates understood and accepted me. That made me believe that there are people out there who are educated and open to embracing diversity. And I know that not only trans people get bullied, but everyone can experience the same. Trying to explain that I am normal too, like everyone else is not enough; I have to prove it. And that inspired me to study hard. I did well in school, and I also got a part-time job that paid me enough money to support myself in going to university. 
While in university, I joined PTBUL. I learnt more about myself; I met LGBTQ people and learned much from them. Being a trans person taught me how to be patient and committed to striving for improvement. As many people do not understand and accept transgender, I have to do my best to behave well, be patient, and respect others. 
I wanted to say that we are normal like everyone else. Being a trans person does not mean that we cannot do things like others. I believe that our society is tolerant and inclusive because at least some people understand us. I am not going to beg people to accept transgender, but I think showing them through our ability, and actions is important and more powerful. 
Penny, 21, student, Vientiane Capital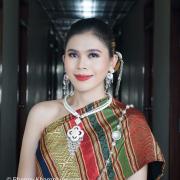 I knew at a very young age that I was a girl. Growing up, I had been surrounded by women and girls, so I did not fear being myself from the beginning. My family supported me to be who I am, though they were worried about my future as it would be difficult for me to get a job. I also have some friends who also support me in being myself. 
Living as a trans person, I have learned that we are different in many ways, but we are all the same as humans. So, I try to stay positive. I know that the world is so big and there are many things to explore. I always think this way. And I have a choice - we all have a choice. So, I choose to surround myself with people who understand and accept me. 
Since joining PTBUL, I have seen positivity and possibilities. I saw people there who could be themselves freely. It feels like a home where people feel accepted and loved. I used to be shy. Being part of the PTBUL family changed me in a good way. It has helped me to overcome fears. I gained more confidence to express myself and share my story with people, hoping that more people will understand LGBTQ. I want to do as much as I can to contribute to society, so I enjoy supporting the Lao Red Cross events and activities as one example.  
If you happen to see my story, I want to let you know that we can love each other for who we are. If you feel stressed and want to talk to someone or have any problems, there is help you can reach out to, like the LWU hotline. And one last thing, I believe that our society is empathic and kind enough to include us. 
*************
This story was written as part of collaboration between UNFPA and PTBUL.
UNFPA, the UN's sexual and reproductive health agency, works in over 150 countries including Lao PDR, to achieve zero maternal deaths, zero unmet need for family planning and zero gender-based.
For more information please contact: 
Vanly Lorkuangming, Communications and Partnerships Analyst, UNFPA 
Email: lorkuangming@unfpa.org
Anan Bouapha, Founder/President of PTBUL
Email: Proudtobeus.laos@gmail.com