On occasion of the World Population Day 2012, his Excellency Dr. Bounthavy Sisouphanthong, Deputy Minister, Ministry of Planning and Investment delivered a statement.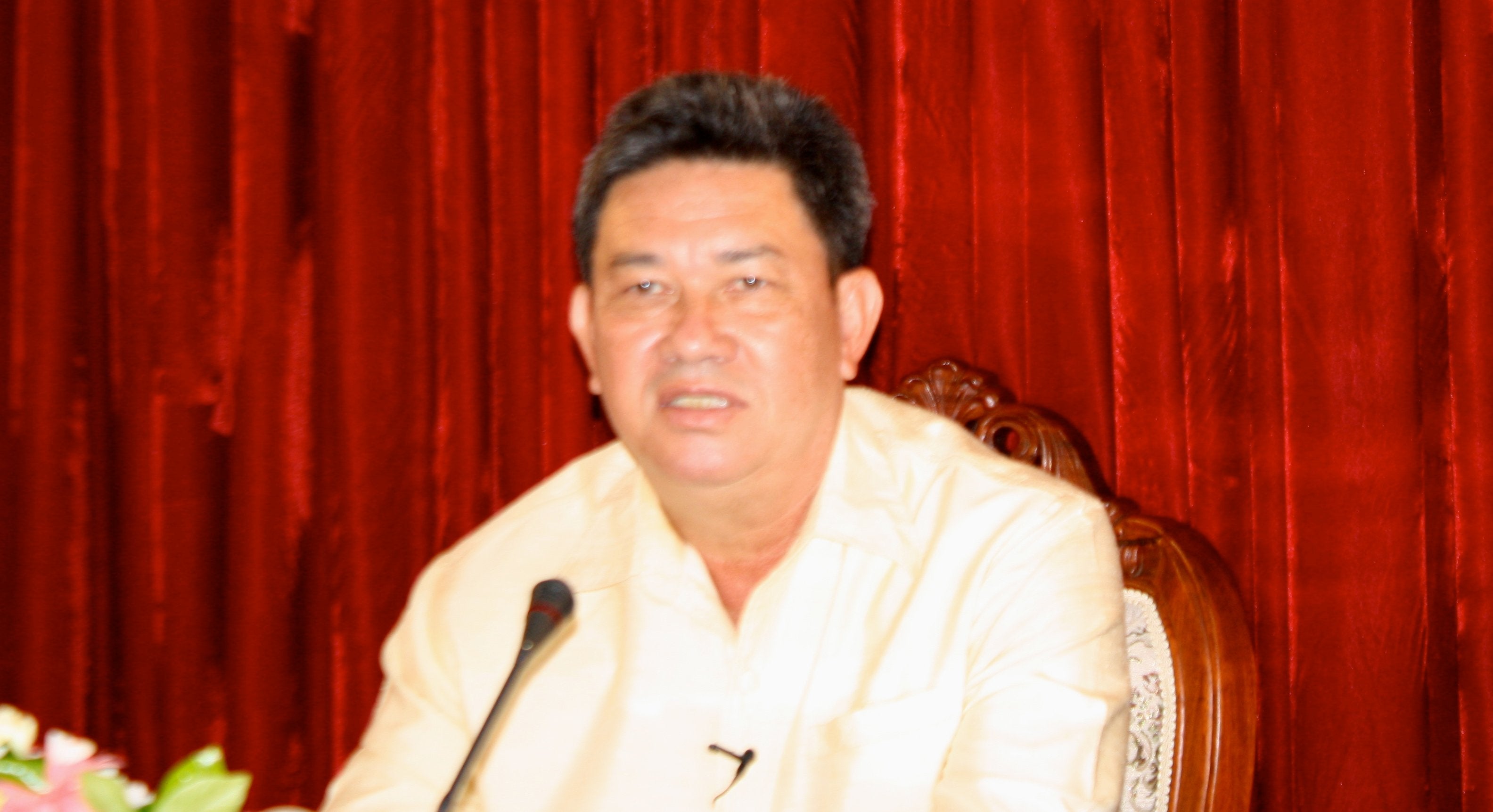 On behalf of the Government of Lao PDR, I am pleased to deliver this message on the occasion of the World Population Day 2012. Each year on 11th July, the Ministry of Planning and Investment in collaboration with the United Nations Population Fund lead the way in celebrating the World Population Day which was established to mark the Day of 5 Billion world population in 1987 and after 24 years later we observed the world population reaching 7 Billion on 31 October 2011.
This year, the World Population Day highlights the need to ensure "Universal Access to Reproductive Health Services", one of the targets of the Millennium Development Goal 5 "Improve Maternal Health". Ensuring universal access to Reproductive Health services is an important component of the ICPD - International Conference on Population and Development, Programme of Action, signed in 1994 by 179 countries, including Lao PDR. As such, this day also provides an opportunity to re-energize our national commitment towards achieving the commitments made in 1994 and to recognize those who provide information, services and supplies in our country to make it possible.
According to the ICPD Programme of Action, "Reproductive health, implies that people are able to have a responsible, satisfying and safe sex life and that they have the capability to reproduce and the freedom to decide if they want to have children, when and how many babies they want to have. Implicit in this are the right of men and women to be informed of and, to have access to safe, effective, affordable and acceptable methods of birth control of their own choice. In addition, all individuals have the right of access to appropriate health care services, including sexual and reproductive medical care that will assist women to go safely through pregnancy and childbirth and provide couples with the best chance of having a healthy infant."
Universal access to reproductive health is about the rights and health of women, men and young people, and it is about building communities and nations. We want to make sure that in Lao PDR "....every pregnancy is wanted; every childbirth is safe and every young person's potential is fulfilled..."
In Lao PDR, around 60% of the population is either in or about to enter into their reproductive age. This is a critical group with special sexual and reproductive health needs, in addition to other cultural, social and economic expectations, to live their life to the fullest free of undesired outcomes, including early unplanned pregnancies, sexually transmitted infections, including HIV and drug additiction. We need to reach out to them early enough and support them to grow and remain socially, physically and mentally into adulthood. While substantial progress has been made to tackle these issues, access to youth-friendly reproductive health services and information for the youth is still limited, especially outside the capital.
Access to family planning services has increased and contraceptives are available in an estimated 84% of public health facilities and the private sector. However, access is still very limited for some marginalised groups who include those in remote areas, ethnic groups , young and unmarried women as well as men. Women start childbearing early (about 38% of women had given birth before the age of 18) and contraceptive prevalence remains at 35%. Each pregnancy increases a woman's chance of dying from complications of pregnancy and or childbirth. Maternal deaths are particularly high for young and poor women, those who have least access to reproductive health services including contraception. .
In order to respond to the unmet needs in the remote areas, the Government supports community-based distribution of family planning services through trained village agents. Areas served by CBD agents have shown remarkable increase in uptake of family planning services. Access to contraceptives empowers women, and men, while saving lives. Ensuring access to voluntary family planning can reduce maternal deaths by a third and child deaths by 20 per cent. It can reduce poverty, slow population growth and ease the pressure on the environment. The government of Laos has incrementally, albeit in small amounts, increased its allocation specifically for the procurement of contraceptives in the past 3 financial years. This will ensure availability of choice of contraceptives in the public health facilities. At the same time, I would like to all sectors to support the service provision of family planning especially in the hard to reach groups. This will ensure access for all.
Reaching the Millennium Development Goals in particular reducing maternal death remains a challenge to Lao PDR. The statistics has showed that every day in Lao PDR more than two women and many newborns die because of complications during pregnancy and childbirth. For every woman who dies many more suffer from illness or disability from complications related to pregnancy or childbirth. Sadly, many of these deaths are young women, some of whom were embarking on pregnancy for the first time. Most of these deaths and illnesses can be prevented when mothers have access to skilled care at birth, freedom and knowledge of how to plan and space their pregnancies, including avoiding early teenage pregnancies which can place young women at a higher risk of complications, even maternal death, and with ready access to a health facility offering quality emergency obstetric care.
Maternal and newborn deaths hurt families, slow economic growth and lead to huge productivity losses each year. Conversely, investing in improved health for women and babies has far-reaching benefits for nations. For example, between one third and one half of Asia's economic growth from 1965 to 1990 has been attributed to improvements in reproductive health reductions in infant/child deaths and fertility rates.
As part of the strategy to prevent and reduce maternal mortality, the Government with support from UNFPA and other development partners is implementing the National Skilled Birth Attendance plan which includes the professional training of Midwives. Just last month, the second cohort of 160 new midwives received their national accreditation certificates, and they have now started to serve communities all over the country.
Today, the Government of Lao PDR reaffirms its commitment to achieve MDG 5 and commits to invest more to ensure that every woman, every man and every young person in the country has access to reproductive health care, including voluntary family planning, assisted childbirth and prevention of sexually transmitted infections, including HIV. This will directly impact on achieving the other MDG targets in Lao PDR, as we ascend to graduating from LDC in 2020.
Only by doing this will we be able to contribute effectively to improve our human capital and set our nation on a path to inclusive growth and sustainable development.
Lastly, I would like to send a warm wishes to the Government and Party leaders, all Lao people and all of you in-country and outside Lao PDR for a good health, happiness and a strong solidarity to ensure sustainable development and capable human resources.
Thank you.