Sustainable development cannot be achieved without assuring that all women and men, and girls and boys, enjoy the dignity and human rights to expand their capabilities, secure their reproductive health and rights, find decent work, and contribute to economic growth. Developing policies and investments to secure that future requires that governments know the size, sex, location, and age structure of their present and future populations.
Countries with the greatest demographic opportunity for development are those entering a period in which the working-age population has good health, quality education, decent employment, and a lower proportion of young dependents. Smaller numbers of children per household generally lead to larger investments per child, more freedom for women to enter the formal workforce, and more household savings for old age. When this happens, the national economic payoff can be substantial. This is a "demographic dividend."
Demographic Dividend is the economic growth potential that can result from shifts in a population's age structure, mainly when the share of the working-age population (15 to 64) is larger than the non-working-age share of the population (14 and younger, and 65 and older).
Demographic Dividend in Lao PDR
Lao PDR has one of the youngest populations in Southeast Asia, with over half (50.8%) of the population being between the age of 10 and 35 years (Lao Statistics Bureau [LSB], 2015). The age structure and demographic transition present an advantageous direction and great potential to reap the demographic dividend in the years to come.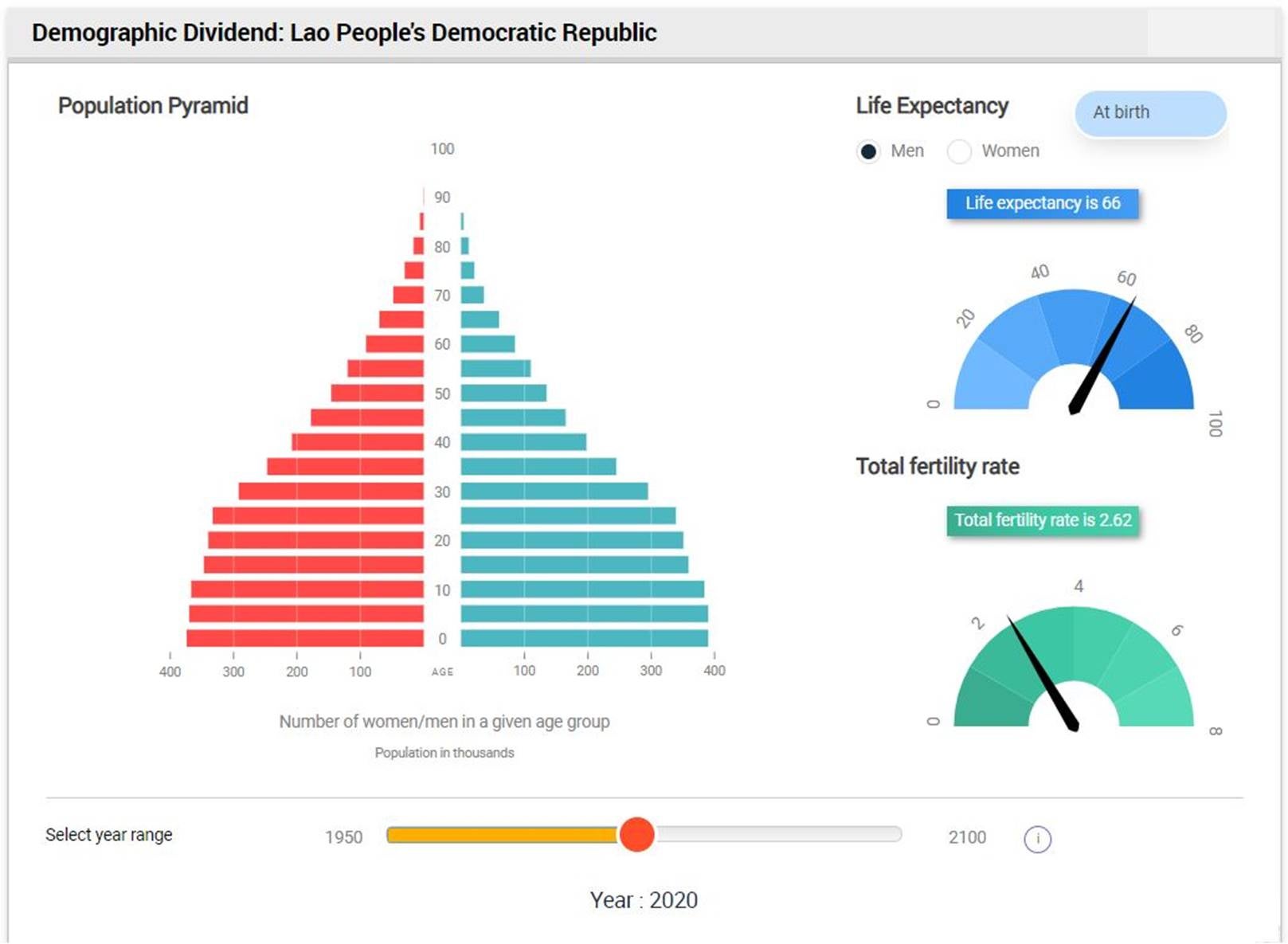 * See all information of Demographic dividend in Lao PDR 
UNFPA assists the government to build stronger linkages of population dynamics with policymaking. The Ministry of Planning and Investment, with technical support from UNFPA, is carrying out the "Lao 2030 study". With the analysis of projected population trends and their implications for achieving development objectives and targets, the Lao 2030 Study will be a valuable resource to help to bring in the lens of population dynamics in the formation of the 9th NSEDP.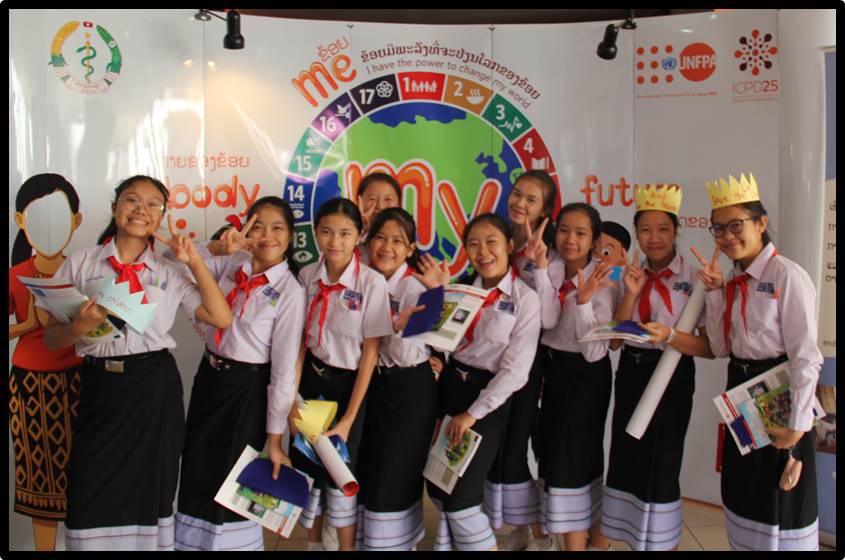 A good understanding of population trends will lead to more equitable budget distribution and expenditures to unleash the potential of demographic dividends. Strengthening national and sub-national level resource allocations will lead to the creation of an enabling environment for young people, especially adolescent girls, and those living in remote areas, to access quality health, including sexual and reproductive health, education, and social protection services must become a priority for the country. This way, Lao PDR will have a productive workforce to lead the country to the path of sustainable development.
For more information, please contact: laos.office@unfpa.org
************
UNFPA, the UN's sexual and reproductive health agency, works in over 150 countries including Lao PDR, to achieve zero maternal deaths, zero unmet need for family planning and zero gender-based violence and harmful practices towards women and girls.