The Lao Youth Union (LYU) with support from the United Nations Population Fund (UNFPA), held a learning session about the Youth Situation Analysis (YSA) with the participation of a team of Cambodian experts.
The team from Cambodia consisted of Mr. Chek Lim, Deputy Director General of the Youth Department from the Ministry of Education, Youth and Sport and Mr. Nimol Soth, UNESCO's Programme Officer. Both experts made part of the team responsible for the YSA, youth policy development and implementation in their country.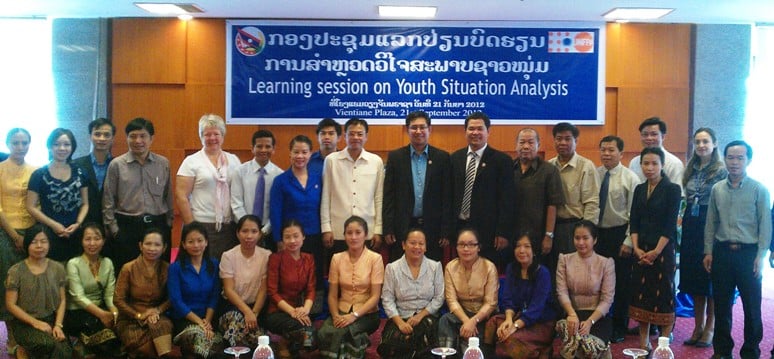 During the meeting, the experts shared their experiences and lessons learned as well as discussed potential uses of the YSA in policy and programme development.