UNFPA: Delivering a world where every pregnancy is wanted,
every childbirth is safe and every young person's potential fulfilled.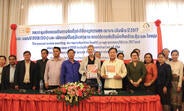 26 February 2018
Lao PDR disseminated NSYFS Guideline
Vientiane Capital, February 26, 2018 – Reproductive and sexual health information and services will become more available for young people. Health service providers will be trained to make services equitable, accessible, acceptable, appropriate and effective, so that adolescents and young people have the information they need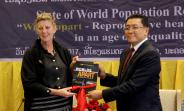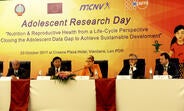 The 2030 Agenda for Sustainable Development aims for equitable and inclusive development...
Events
No content available
No vacancies currently available