UNFPA: Delivering a world where every pregnancy is wanted,
every childbirth is safe and every young person's potential fulfilled.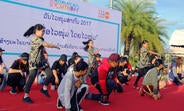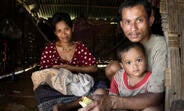 11 July 2017
Family Planning: Empowering People, Developing Nations
MESSAGE FOR WORLD POPULATION DAY 2017 Dr. Natalia Kanem, Acting Executive Director, UNFPA, the United Nations Population Fund   Every day, vulnerable women, especially those who are poor and are refugees, face social, economic and geographic obstacles to voluntary family planning services and information. Fifty years ago today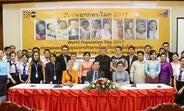 11 July 2017
UNFPA and Lao Government launched the short film on World Population Day 2017
Vientiane, 11 July 2017 – As the world population is approaching  7.6 billion in 2017, this year July 11th marks 30 years of celebrating World Population Day since 1987. Ministry of Planning and Investment (MPI) together with Ministry of Health (MoH) and United Nations Population Fund (UNFPA) celebrating this year under the
UNFPA flagship report State of World Population 2017, "Worlds Apart: Reproductive Health...
ຜົນການສຳຫຼວດພົນລະເມືອງ ແລະ ທີ່ຢູ່ອາໄສ ທົ່ວປະເທດ ຄັ້ງທີ IV ປີ2015