Armed with skills and knowledge of comprehensive sexuality education (CSE), Ms. Hongsaly Thiphakason has been working with her fellow teachers to teach CSE for Technical Vocational Education Training (TVET) students in Sepon district of Savannakhet province since the beginning of this year. CSE aims to empower adolescents and young people to make informed and responsible decisions to lead a healthy life.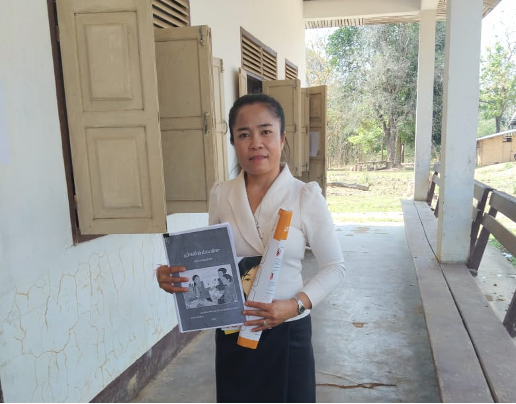 Ms. Hongsaly Thiphakason, has over ten years of experience teaching garment courses for students at the Technical Vocational Training College in Sepon District. She is among the 60 teachers who participated in one-week intensive modules on CSE, which has equipped them with knowledge and skills to become master trainers. Working in TVET Sepon district, which is one of the poorest districts in Savannakhet province – the second-largest province, she knew that there are many pressing issues concerning adolescents and young people that need to be addressed. 
Savannakhet province is one of the target provinces of the UNFPA and ChildFund Partnership project including Bokeo, Oudomxay and Houaphanh. In Savannakhet, where Ms. Hongsaly lives and works,  despite progress, the average school attendance rate is 48% making it the second-lowest in the country. Out of school adolescents aged 15-17 remain high - adolescent boys at 45% and the adolescent girl at 51%.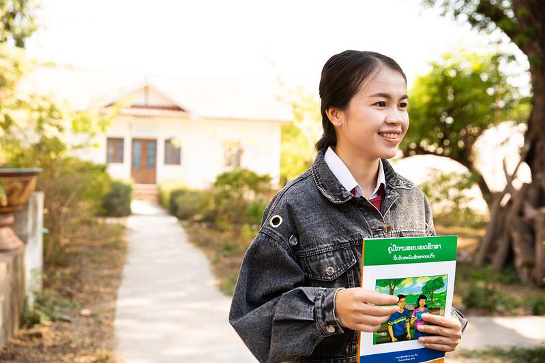 The COVID-19 pandemic has exacerbated the problems. Adolescents and young people out of school are more likely to engage in risky behaviors and face increased mental health and psychosocial issues including stress and anxiety. They may also be more susceptible to gender-based violence. During the pandemic, young people may find it even harder to seek advice and services on sexual and reproductive health which may increase the risk of unintended pregnancy.  
The government has been addressing the issues. It included CSE into the 9th Education and Sports Development Sector Plan (9th ESDSP) and committed to achieving full national coverage by 2030. UNFPA is the main partner to accelerate the implementation of CSE throughout the country.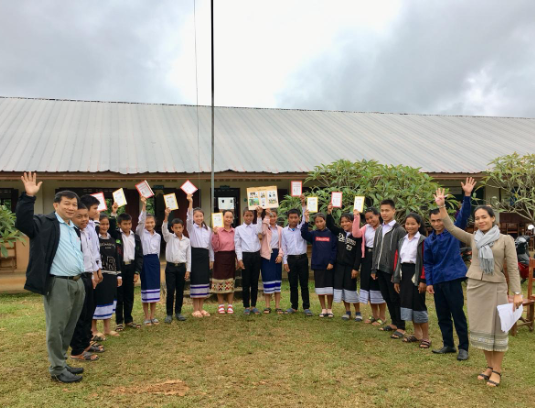 System strengthening for CSE in-schools included providing pre-service training to teachers through eight teacher training colleges and in-service training of teachers in primary, secondary TVET.  The government progressively rolled out the CSE curriculum for in-school primary, secondary, and TVET in Bokeo, Savannakhet, Oudomxay, Houaphan, XiengKouang, and Vientiane Provinces.  Coverage of CSE by age group, in-school, and out-of-school youth, and TVET is being tracked by age and province.  Similar cumulative tracking is being done for teacher training.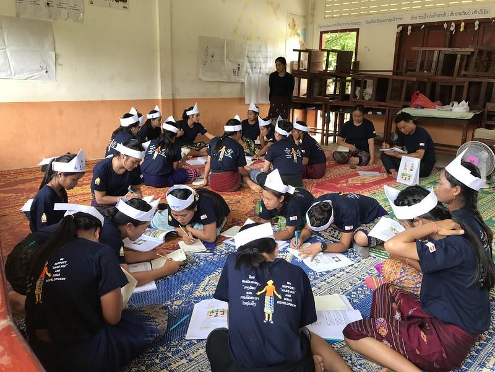 For out-of-school adolescents, the Nang-Noi Girls Groups Curriculum on Essential life skills was delivered to 1,200 adolescent girls in 59 villages in Savannakhet, Bokeo, and Oudomxay provinces by 120 female mentors. Over 12,000 parents were sensitized on the reproductive and sexual health and rights of adolescent girls. The government also developed technical materials for the inclusion of adolescent boys in a similar programme.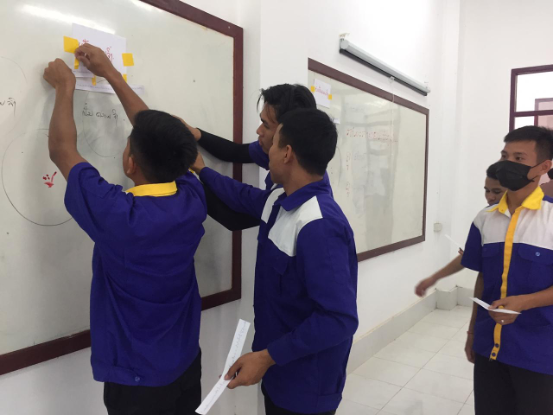 As a response to COVID-19, virtual and remote tools for CSE included the mobile application "Noi Yakhoo" launched to provide basic sexual and reproductive health information to adolescents and young people and facilitate referral to adolescent helplines for in-depth information.  A series of videos was developed to provide online CSE to students. Youth-friendly services through hotlines and helplines have been run throughout the country to reduce exposure to COVID-19. 
"I am proud that I have chosen to be a teacher to deliver CSE with other teachers. The students are motivated to learn about all topics of CSE and always ask questions for more understanding. I always promote positive relationships with them. And I provide advice to prepare them to enter into the workplace, especially in the garment industry. The training helps improve my skills to apply in my work in the future," says Ms. Hongsaly Thiphakason.
As the government will expand CSE into the national curriculum nationwide, more resources are needed to reach the ambition by 2030. Based on costed intervention in Bokeo province, providing CSE training to one teacher costs 362 USD, and one teacher can give CSE lessons to 116 students for a year. Investing in CSE is  cost-effective, it is feasible to reach national coverage by 2030 for empowering all adolescents and young people in Laos.
Mariam Khan, the Representative of UNFPA Laos, praises the government for its strong commitment to fully integrating CSE into national educational curricula. "The Lao PDR commitments made at the 25th anniversary of the ICPD Programme of Action (PoA) in 2019 demonstrate clearly the value placed on CSE." "Partnerships are key to scale up UNFPA's support to the government for achieving CSE goals by 2030 so that all adolescents and young people are empowered and informed about their physical and mental well-being and able to make responsible decisions for themselves and their future" - she added.
************
UNFPA, the UN's sexual and reproductive health agency, works in over 150 countries including Lao PDR, to achieve zero maternal deaths, zero unmet need for family planning and zero gender-based
For more information please contact: 
Mr. Oloth SENE-ASA, 
National Programme Analyst for SRH in UNFPA Laos
Email: sene-asa@unfpa.org 
Ms. Vanly Lorkuangming, Communications and Partnership Analyst
Email: lorkuangming@unfpa.org 
Ms. Phetmany Viyadeth, Communications Consultant
Email: viyadeth@unfpa.org