You are here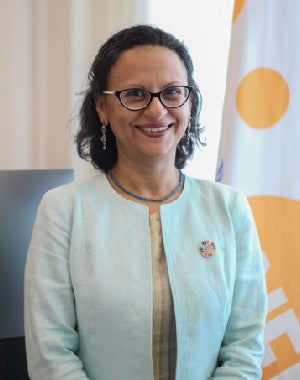 Mariam A. Khan
 
Currently heading the UNFPA Laos office, Ms Khan has over 22 years of diverse experience in leading and managing development programmes, humanitarian response, change management initiatives, and working with multi-cultural teams. She brings a passion for promoting a rights based agenda that focuses on improving lives of women and young people in particular, through culturally sensitive approaches and evidence based methodologies. 
She has advanced the ICPD agenda in assignments in Indonesia, Tanzania Algeria as well as in UNFPA HQs.  In addition to leading UNFPA offices in countries, her broad based portfolio includes Business process reengineering and communication experience, supporting Human Resources initiatives, leading joint UN initiatives, fostering innovation and serving on a number of Inter agency global and regional platforms.
 
With two Masters degrees: Sociology and Population Studies, Ms Khan speaks English, Urdu, French, Punjabi, and basic Mandarin. She has rich experience of living and working in South and SE Asia, Europe, North America, Sub-Saharan Africa, and MENA.  She lives with her spouse and two children.